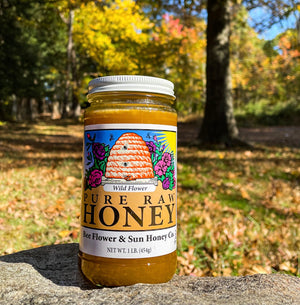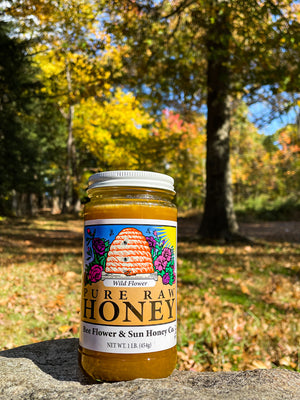 Raw, unfiltered, and Unpasteurized
Bee. Flower. Sun.
These 3 elements come together in Nature's symphony to create the nectar we are proud to present to you today.
American Made
At a time when more than 75% of honey consumed in the USA is imported, Bee Flower & Sun Honey is proud to provide honey produced right here in America. Support American beekeeping.
Buy American Honey
One Taste Tells
Our raw honey is packed with nutrition and flavor, including all the naturally occurring antioxidants, enzymes, vitamins, and minerals. One teaspoon of our honey contains up to 48,000 grains of pollen.
Benefits of Raw Honey
As seen in
and various health food stores!
Bee Flower & Sun Honey Testimonials
★★★★★

This is the best honey on the market. My family and I have been eating it for years. Its combination of quality and flavor is unbeatable!
★★★★★

Bee Flower and Sun Honey is the only honey my family has purchased for as long as I can remember. Their honey is a must have in anyone's kitchen and makes for a beautiful gift too.
★★★★★

The crystallized consistency proves how pure and raw it is, and the flavor- no other honey compares. My favorite is Star Thistle, so lightly sweet, but my husband loves Wildflower and our son prefers Blueberry. I give Clover as gifts to our neighbors for Christmas, and they love it!